Gorgias 360: Information for Publishers
Globalizing Scholarship
The library market in North America and Europe is moving at an accelerated pace towards eBooks. Academic libraries are now setting a specific expense line in their budgets for eBook acquisition, and the funds available are increasing every year. Yet many publishers outside North America and Europe find it difficult to circulate their publications across academic libraries and are not benefiting from this vital new market.
Gorgias 360 provides a way for publishers from all countries, publishing in any language, to make their content available in eBook and on-demand format without losing the intellectual rights to their publications. As Gorgias Press is already established as a major academic publisher across numerous humanities disciplines, our Gorgias 360 imprint already has the trust of librarians thanks to our reputation for excellent content and academic integrity. Your books will appear within the Gorgias 360 brand with your own imprint, thus keeping the intellectual rights within your publishing house.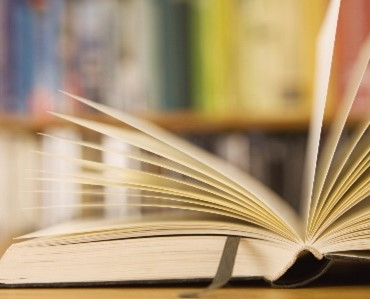 Why is Gorgias 360 Important for Libraries and Scholarship?
Most North American and European scholarship does not routinely consider first-class scholarly output from other regions, either because such publications are not acquired by western libraries or because the content is written in non-Romance languages. But eBooks and advancements in AI mean this situation is changing rapidly.
Gorgias 360 aims to provide equal opportunity to all academic publishers across the world. Through our new Gorgias 360 service, academic libraries in North America and Europe can now acquire your content in eBook form as easily as they can purchase local western publications. This means scholars will be able to utilize your titles in their research as they would any other European or North American publication.
Technology is opening up scholarship. Your books do not need to be in English to be part of Gorgias 360. Advancements in AI permit scholars to access research even when written in languages incomprehensible to them. On recognizing a publication of interest in any language, as experts in their field, scholars can simply plug sections of texts into translation engines, get a strong overview of the direction of scholarship and, ultimately, use AI tools to fully transform texts into their own language. For this reason, academic libraries are excited about the opportunities presented by Gorgias 360.
How Does Gorgias 360 Work?
Publishers who sign up to Gorgias 360 have it easy… All they need to do is provide their books in PDF format and leave the rest to us!
Gorgias 360 will take care of all the necessary technical work involved in converting your PDFs into the necessary eBook formats. We will then build the content within our eBook distribution platforms and distribute your eBooks through as many channels as possible on your behalf.
You can simply sit back and collect this new stream of revenue. It is that simple.
Who Holds the Copyright and Intellectual Property of Titles within Gorgias 360?
You, the publisher, will retain copyright over all content throughout the life of each publication's copyright. All intellectual property will remain with the publisher, and the imprint of the publisher will appear prominently on all eBook editions.
How will Gorgias 360 Provide Publishers with Additional Revenue?
Participating in Gorgias 360 will not affect the publisher's existing print sales as you will be reaching new markets. Instead, any income received by the publisher through Gorgias 360 will be new income.
And, for a limited time only, Gorgias Press will not be charging publishers any fees for this service. Gorgias 360 will carry all costs associated with converting the PDFs and preparing them for sale on eBook and on-demand platforms.
Contracts and anticipated revenues will be outlined with publishers during discussions with our dedicated Gorgias 360 team.
Why Partner with Gorgias Press LLC?
For the past 25 years, Gorgias Press LLC has established itself as a publishing house 'For Scholars, By Scholars'. We have a respected and trusted name in the academic market; libraries feel secure in the knowledge that books published and/or distributed by Gorgias Press are in demand by researchers and of high scholarly value. For this reason, our editors will ensure that the books selected for the Gorgias 360 program meet our academic standards and the level of excellence expected by university libraries in North America and Europe.
Join Gorgias 360 now to transform the intellectual reach of your publications and build resilience in your income streams.
Gorgias 360 will benefit you, your authors, and scholars around the globe.
Contact gorgias360@gorgiaspress.com to start your Gorgias 360 journey today.