PREVIEW - Gorgias 360: Globalizing Scholarship
Information for Libraries and Scholars
Gorgias Press LLC has an exciting new initiative, Gorgias 360. Libraries and scholars are invited to sign up to receive updates on the program, new and forthcoming titles at gorgias360@gorgiaspress.com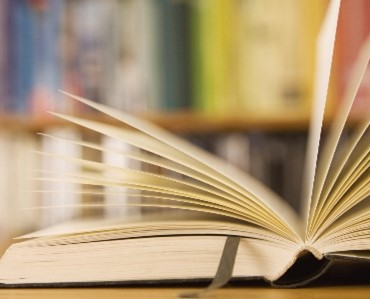 What is Gorgias 360?
The demand from scholars on academic libraries in North America and Europe is moving at an accelerated pace towards eBooks. While institutions recognize the need to enhance library budgets for eBook acquisitions as user preferences change, work published outside North America and Europe is underrepresented and libraries are not providing the breadth of global scholarship needed to optimize individual and institutional research outputs.

Gorgias 360 provides a way for libraries and scholars around the globe to access vital contributions to academic discourse in the humanities from publishers outside North America and Europe, publishing in any language. As Gorgias Press is already established as a leading academic publisher in this field, with titles distributed across key library acquisitions services such as EBSCO and De Gruyter, Gorgias 360 makes global content available in eBook and on-demand format to scholars without the need for time-consuming catalog research, complex payment systems, long delivery times or hidden costs.

Our Gorgias 360 imprint already has the trust of publishers beyond North American and Europe thanks to our multilingual offer and international reputation for scholarly excellence and integrity. Our ethical business model also means our global publishing partners maintain the intellectual rights to their titles while being able to share scholarship with previously hard to reach audiences.
Why is Gorgias 360 Important for Libraries and Scholars?
Most North American and European scholarship does not consider first-class scholarly output from other regions, either because such publications are not acquired by western libraries or because the content is written in non-Romance languages. But eBooks and advancements in AI mean this situation is changing rapidly.

Gorgias 360 aims to provide equal opportunities to all academic publishers across the world and drive inclusive scholarship. Through our new Gorgias 360 service, academic libraries in North America and Europe will soon be able to acquire diverse content in eBook form as easily as they can purchase local western publications. This means scholars will be able to utilize important but previously unknown or inaccessible titles in their research as easily as they would any other European or North American publication.

Technology is opening up scholarship. Publications in a multitude of languages are central to Gorgias 360 as advancements in AI permit scholars to access research even when written in languages incomprehensible to them. On recognizing a publication of interest in any language, as experts in their field, scholars can simply plug sections of texts into translation engines, get a strong overview of the direction of scholarship and, ultimately, use AI tools to fully transform texts into their own language. For this reason, publishers, libraries, and scholars are excited about sharing and accessing titles via Gorgias 360.

How do Scholars and Libraries Access Publications by Gorgias 360?
Scholars and libraries do not need to do anything new to access and acquire Gorgias 360 publications. All titles provided by our international partners are integrated into the Gorgias catalog via the Gorgias 360 imprint and will display alongside other Gorgias Press titles on all our eBook distribution platforms. For ease of access, Gorgias 360 titles can also be searched on our dedicated Gorgias 360 imprint webpages (coming soon).

Gorgias 360 takes care of all the necessary technical work for our publisher partners, which means scholars and libraries can expect the same straightforward acquisition processes and high production quality associated with all our print and eBook titles.

Retail costs will remain in line with our standard pricing schemes and libraries can simply acquire as usual while enhancing the benefits to scholars and institutions through increasing the intellectual diversity and global reach of their acquisitions.

When can Scholars and Libraries start accessing Gorgias 360 titles?
We are currently setting up the first Gorgias 360 titles. These include over 50 new works, in English and other languages, across the humanities and social sciences, from publishers in the Middle East and the larger pre-modern world, including FECR (Turkey), and Notre Dame University and Dar al-Machreq (Lebanon). We are also in discussion with several publishers in the Middle East and India. We foresee over 100 titles coming available as part of the Gorgias 360 program within its first year (Winter 2023/24).
Why Acquire Titles from Gorgias 360?
For the past 25 years, Gorgias Press has established itself as a publishing house 'For Scholars, By Scholars'. We have a respected and trusted name in the academic market; libraries know that books published and/or distributed by Gorgias Press are in demand by researchers. For this reason, our editors will ensure that the books selected for the Gorgias 360 program meet our academic standards and the level of excellence expected by scholars in North America and Europe.

Gorgias 360 will transform the intellectual breadth and diversity of scholarship within your library collections and ensure scholars have the titles they need to make their research stand out from the crowd.

Gorgias 360 will benefit your library, institution, and scholars, and contribute to enhancing scholarship around the globe.

Contact gorgias360@gorgiaspress.com to register for updates on Gorgias 360 now.

Find out more about Gorgias 360 https://www.gorgiaspress.com/gorgias-360